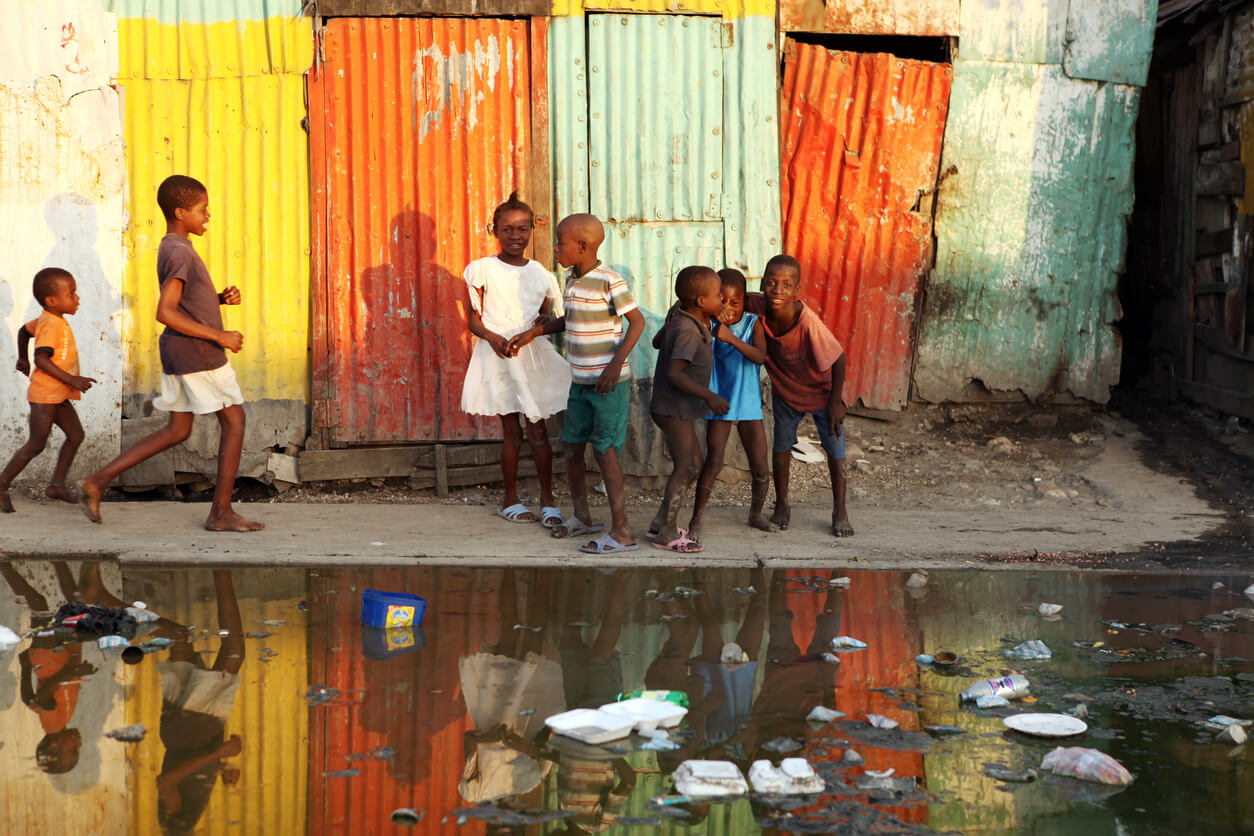 Six years ago, Haiti suffered from a devastating earthquake, from which the poorest nation in the Caribbean has still not recovered.
This morning, we awoke to the news that 300 (and counting) of our Haitian brothers and sisters were killed when Hurricane Matthew made landfall yesterday. Not only are most without power, but many returned to their evacuated homes to find only wreckage that had already been combed over by opportunistic thieves.
As the death toll continues to climb, flooding and lack of effective infrastructure increase the threat of a cholera outbreak due to a contaminated water supply. And that's just the beginning.
In the face of such an incomprehensible tragedy, it is natural to ask the perennial human question, Why? Why would a loving God allow his children to suffer like this?
For those of us living and working as missionaries among the people of Haiti, this question is familiar to us. And because God's ways are not our ways, we cannot definitively know why.
But we can know, beyond a shadow of a doubt, that we have a God who suffers with us. A God who, for love of us, did not spare his only Son (cf. Romans 8:32). A God who felt the depths of the pain of his suffering children while he hung on the Cross.
Pope Emeritus Benedict XVI once remarked, "If you follow the will of God, you know that in spite of all the terrible things that happen to you, you will never lose a final refuge. You know that the foundation of the world is love, so that even when no human being can or will help you, you may go on, trusting in the One who loves you."
This is our consolation and joy as we face many more years of helping Haiti recover from these natural disasters. Despite the many obstacles that we face, both material and spiritual, we will continue to preach the Gospel in Haiti.
Instead of asking why, we are focusing on what we are called to do in love for the people of Haiti.
Here's what you and I can continue to do to support Haiti:
Please join us in praying for the people of Haiti as well as our missionary efforts there, and consider giving what you can to help us continue to provide concrete material assistance to least of our brothers and sisters.
Will you help support our missionary relief efforts in Haiti by agreeing to pray and/or agreeing to give much needed support?