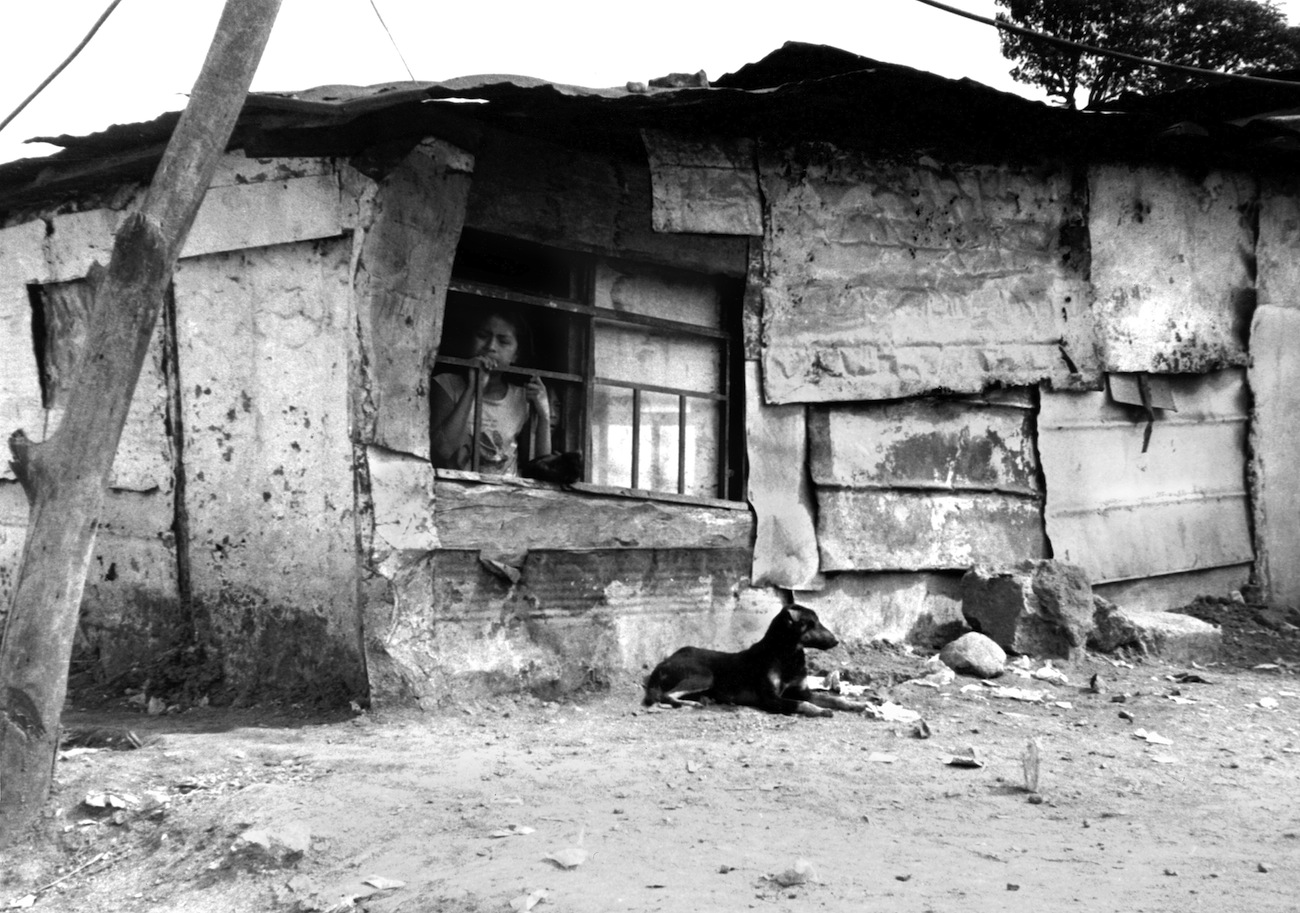 For more than six years, Saint Mark the Evangelist has supported the operation of a project in our parish called Fotokids. This project was begun in an attempt to offer alternative methods of expression and to youth impacted by poverty and violence. The organization's origins and progress captured our attention, and their impact is undeniable. I asked the director of the project to share with the Missionhurst readership what Fotokids is all about. With shared hopes for the future of the youth of our region, we are pleased to support their project in our area.
The Origin of Fotokids
In 1991, ex-Reuters photojournalist Nancy McGirr handed cameras to eight children who lived with their families alongside thousands of others in Guatemala City's municipal garbage dump and had them document their lives.
From its humble beginnings, Fotokids (originally called Out of the Dump) has served nearly a thousand at-risk children affected by poverty and violence. It has given them the chance to dream of a better life, using photography, graphic design, media technology and vocational training experience as tools for self-expression, creativity, leadership, and future employment.
The program currently works with 270 young people from gang-dominated barrios in Guatemala and rural Honduras, and more recently with children of farmworkers in California's Central Valley. All of our students not only learn employable skills and on-the-job training with real clients but, in addition, many who cannot otherwise afford an education receive scholarships to study in traditional schools, from fourth grade through college. We have students who have successfully graduated from college, including Marta Lopez who teaches the Saturday program in Tierra Nueva. She grew up in the dump and graduated from University del Valle with a degree in education and now works in education for an international non-profit.
An integrated program with 24 years experience, we provide lunches, counseling, social work with the families, excursions, and academic tutoring. In Guatemala City, we work with 46 children ages 9 through 16 in one of the most dangerous, violent barrios with almost daily gang related shootings and constant extortions. In our school in Guatemala City, we have girls and boys technology diploma programs. Save Girls is a 3-year media technology and gender empowerment program, designed to teach skills to teenage girls who are otherwise trapped in gang dominated violent barrios. We had a class of girls graduate from Tierra Nueva, and they were able to take advantage of our year-round classes in the media arts. They participated in Design4Kids, an international mentoring program with professionals from the U.S. and Europe that work with the students and real-life clients, offering professional experience in photography, graphic design, and video.
Fotokids Around the World
Fotokids has additional programs in Santiago Atitlán, on Lake Atitlán, where we have worked with indigenous children since 1997. We began that project right after the Peace Accords and had children from Santiago Atitlán, Santa Maria Tzejá, and the municipal dump examine the civil war and its effects on their communities in weekly classes and with supplemental monthly meetings with representatives from each area. This program lasted 6 years and the children took testimonies, learned how to write up interviews, make videos, write short stories, poems, and make photographic illustrations. They learned from each other how their communities perceived the war and their participation in it. We have continued to work in Santiago Atitlán and now teach graphic arts to 26 teenage students. We also use photography as a tool to teach environmental education with 23 younger children (ages 9-11).
Our Honduran program was initiated after Hurricane Mitch in the year 2000. It is located in a jungle village on the border of a national park and uses photography to teach environmental education. Fotokids also works in California's Central Valley with two primary and one middle school using photography to mainstream recent immigrants, most of whom labor with their parents doing agriculture work.
UNICEF reports that only 45% of kids in Guatemala will attend secondary school: of them, only 3% finish high school. Half of Guatemala's population is under age fifteen. There are 200,000 young people entering a job market where only 35,000 new jobs are created each year. Fotokids scholarship program has given children, whose families couldn't afford it, the means to attend school.
The Advantages of the Fotokids Program
Formation of children's photography groups at an early age gives them an alternative to joining a gang. Exercising critical thinking, writing exercises and documenting their daily lives and fears gives them a unique perspective on life choices.
All our classes are taught by Fotokids graduates who come from the same poverty-stricken environments. Younger children are able to identify with their teacher's success.
Fotokids has academic standards in that students must receive at least a 70% grade average to maintain their scholarship both in school and in Fotokids classes. Although this may seem low by northern standards, it is not in Central America. Quantifiable indicators substantiate at least 75% of our students are able to maintain their scholarships over a three-year or more period. Due to family or neighborhood crisis, we do have students that drop out of the program. We make every effort to give them the support they need to continue, realizing that a child from poverty will usually not get another opportunity. These statistics we use as our achievement indicators: students who drop out the second year (usually 10%), after three years (15%), after five years to ten years and above the residual rate is generally lower (6%). Leadership: 70% of our students take on teaching, project supervising, or team participation in Fotokids events.
Fotokids has provided university educations in photojournalism, literature, education, business administration, design, and law. As students, they have worked internationally in a professional capacity and have either taught or attended inaugurations of their work in over 45 galleries and museums worldwide, including Tokyo, Paris, London, New York and Amsterdam. Being able to travel and experience other cultures changes lives. Professionally, our graduates now work with international non-profits, television stations, design agencies, businesses and in human rights organizations.
We have our own design agency named Jakaramba, that is staffed by Fotokids graduates. The agency provides on-the-job training for our younger students, an income for their work, and helps us to a small degree with the organization's' sustainability. The impact we have always worked toward is for the children whose lives we touch, and those of their families, to be improved through education, and that they have the self-confidence and skills to not only find eventual employment but demonstrate leadership qualities in their communities.
We want them to have the power to dream, to establish goals, and provide them the opportunities to realize their full potential.
Fotokids is a non-profit organization. In Guatemala, we are legally registered as Fundación de Niños Artistas de Guatemala.

We applaud and are happy to facilitate the creative alternatives that Fotokids provides the at-risk youth of our region. May their work continue to bring light to the shadows for the vulnerable and impoverished.

Attention: This story was originally published in Missionhurst Magazine. For the complete article, along with many others, check out our most recent edition of Missionhurst Magazine.
Interested in reading more stories about youth education programs around the world? Subscribe to our blog!