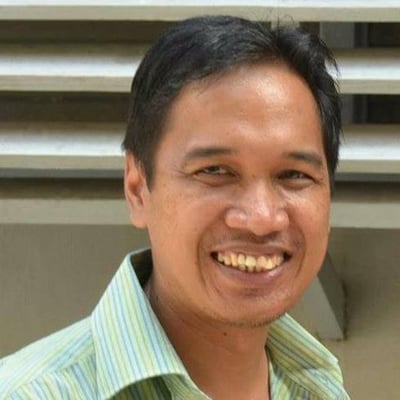 Fr. Kevin has been apart of the Missionhurst community since 2005 and particularly focuses his missionary on refugee support and relief. Today he serves in the Dominican Republic and works with the many undocumented Haitians there helping them to attain citizenship and grow in their identity as children of God.
Fr. Kevin's Ministry to Refugees
"In the opening chapter of Pope Francis' encyclical, Laudato Si, he asks, "What is happening in our common home?" In our common home here in Dominican Republic, many people, especially our undocumented Haitian brothers and sisters, are suffering. Many of them are living in constant fear of deportation. Every day, in our parish of St. Martin de Porres, we see people lining up to ask for baptismal and non-baptismal letters to be used for acquiring documents in the Dominican Republic."
After the terrifying earthquake in Haiti in 2010, many Haitians fled to seek refuge in the Dominican Republic. However, they were not received warmly. Each day, they were living in fear. Human rights violations were rampant in their area. Undocumented Haitians were being picked up along the road and driven back across the border without due process of law.
Today, years after the earthquake, injustice and poverty are still rampant in Haiti, forcing many people to flee to the Dominican Republic where they are, like they were years ago, hostile and unforgiving to the Haitian people.
Working for Peace Amidst Suffering
Fr. Kevin says, "To those who lack the funds necessary both to meet their daily needs and to obtain legal papers, we stand with them until their circumstances change. We do not abandon them or condemn them for being in this situation. They have suffered so much while seeking food to fill their empty stomachs and escape from their miserable situation."
Many undocumented Haitians who do make it into the Dominican Republic are forced to work for an unfair wage in the sugarcane plantations. These plantations are the root of much injustice. Many of the men, women, and children living in these plantations are treated like slaves. They are forced to work from sun-up to sun-down with little to no food, forced to live in horrific situations, and it is our task as their pastors to help to reduce their burden in facing this problem of deportation and unjust work, by educating the Haitian people on their rights as sons and daughter of Christ and also by helping them attain legal citizenship.
It is our duty to love them as Christ loves them and to work tirelessly to help restore the relationships — both on a political level and a personal level — between the people of Haiti and the people of the Dominican Republic.
Fr. Kevin's Prayer Requests
"It is our task as their pastors to help to reduce their burden in facing this problem of deportation. Every time we visit the community, it is necessary for us to explain the issue of the undocumented Haitians in the country since many of them cannot read and write. We entreat the good Lord to continue to touch the hearts of the leaders both in Haiti and Dominican Republic so that they can realize their sense of responsibility in the midst of these people." — Fr. Kevin
Your prayers — along with your caring monthly gift — will enable Fr. Kevin and his fellow missionaries to continue to love, serve, teach, and pastor the abandoned, orphaned, and vulnerable people of the Dominican Republic.
Help support Fr. Kevin and his fellow missionaries by making a $5 donation to their work in the Dominican Republic.