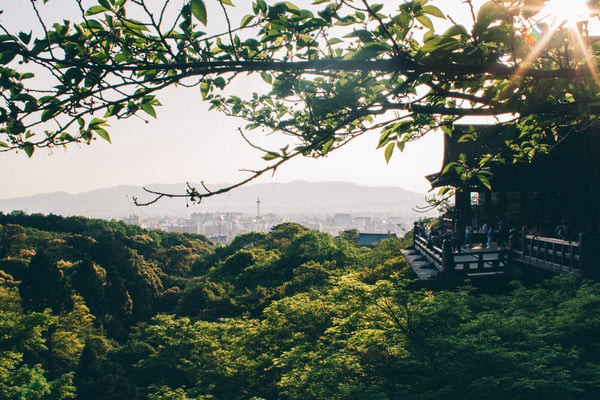 "Hear my prayer, Lord; let my cry for help come to you" - Psalm 102:1
Jesus, Paul, and Abraham. What did they have in common? Intercessory prayer. Throughout scripture each would cry out to God on behalf of the apostles, members of their community, and those in need of mercy.
This prominent theme still remains a vital aspect of our faith. In fact, the success of Missionhurst's missions continues to be firmly rooted and reliant on this same method used by biblical figures from long ago.
We want to continue this faith- filled tradition of trust in God, with you as co-missionaries, by suggesting three meaningful ways that you can pray as a Catholic for our missionaries and those whom they serve in Asia.
1. Once a week, skip a meal and offer it up for the street children of the Philippines.
Faced with different levels of neglect and abuse, some children are left without a proper home and are forced to become street children. Once on the street, these children, left vulnerable, encounter various dangers such as prostitution, drugs, and gang violence.
In order to help counteract this trend of abandonment and neglect, Missionhurst missionary Fr. Gerardo Costa started a Half-Way Home for Boys, a fully operational home that cares for basic physical needs as well as for their emotional and physical needs.
This home additionally focuses on enabling these young men to re-establish their lives with the help of other organizations, residential centers and professionals. Read more about our work in the Philippines.
2. Offer Mass and Holy Communion for a continual deep spiritual transformation in the youth of Japan
Japan is no exception to the many trials that today's youth encounter. Questions of self-worth, struggles with drugs, and a lack of visible presence of in today's Church weigh on them. Despite these recurring conditions, young people continue to devote their efforts to the mission of the Church in Japan.
As part of its pastoral ministry, Missionhurst continues to support the formation and growth of Japan's youth. Our missionaries strive to inspire the youth to critically analyze the difficulties they currently confront and ask themselves what they can do to affect change.
We ask that you pray for our youth in Japan, especially that they continue to receive a deep spiritual transformation that will inspire the next generation of the Church there. Read more about our work in Japan.
3. Pray a Rosary for the homeless in Mongolia
During a cold winter day, one just has to look in the sewers to find hundreds of homeless children escaping the frigid cold. With these harsh conditions it doesn't come as a surprise that poverty rates in Mongolia are high.
Originally, when Missionhurst first arrived, missionaries were unable to speak the Mongolian language. However, through the missionaries' love for the Mongolians and the grace of God, this obstacle was surpassed. Now our missionaries have started various centers, soup kitchens, and even opened the first Catholic elementary school.
As our missionaries continue to invest in the Mongolian community, God's plan continues to unveil itself and shine. Read more about our work in Mongolia.
"Then you will call upon me and come and pray to me, and I will hear you."
— Jeremiah 29:12
As we continue to place our trust in God's grace, we ask that you pray for Missionhurst and those we serve in Asia, that we may continue to do God's work and build His kingdom.
Interested in sponsoring our missionary efforts in Asia? Learn more about monthly sponsorship by clicking the button below!