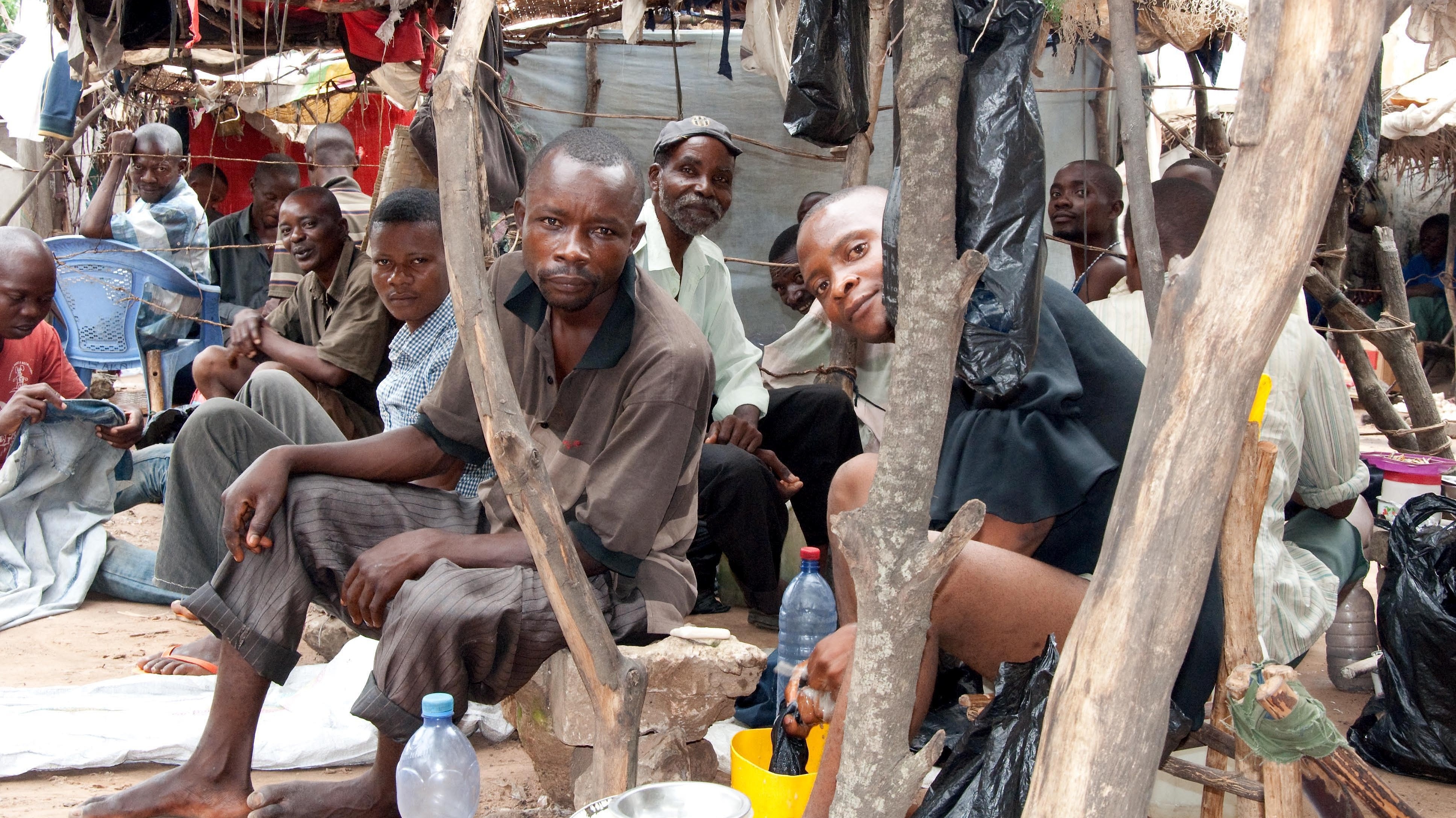 One of the most challenging corporal works of mercy to practice is that of visiting and caring for the imprisoned. Unless your church or faith group has a prison ministry, most of us never get the opportunity to love this population of our brothers and sisters.
One of the other challenges with this kind of ministry is that it can be hard to understand what the needs of the imprisoned truly are. In countries like the United States, we know that prisoners are at least receiving food and water and medical care when necessary even if no one is tending to their spiritual needs.
This is not the case in the prisons in the Democratic Republic of the Congo.
The Humanitarian Needs of Congolese Prisoners
Prisons in the Congo are forgotten places.
Dirty, smelly, noisy, cramped. Little access to clean water and regular nutrition. Medicines and medical care are hard to come by. No way to contact their families.
This is the world that Missionhurst priests and many lay volunteers have embraced, stepping forward to care for these human souls that have been neglected by everyone else.
While many of the incarcerated are serving sentences for legitimate crimes, there is a sub-group of prisoners that were never given a just trial or the legal help they needed to defend themselves against charges.
Through our conversations with the prisoners in Kananga, we have learned that many of them were arrested and sentenced on false or trumped up charges, but cannot advocate for themselves due to lack of resources. Part of our ministry to these prisoners is helping them get the legal aid they need so that they can be reunited with their families.
Here's What We Are Doing to Help
Our missionaries serve in whatever way they can to tackle the pressing needs of the prison population in the Congo.
Here's a look at what our missionaries are doing (and what your donation could help support):


Organizing regular teams of volunteers that provide medical care
Helping prisoners get in contact with families
Providing clothing, medicine, and food to the weak and malnourished
Providing legal services for those who have been unjustly sentenced for crimes they did not commit
Providing daily spiritual support and counseling
Providing weekly mass, confession, and silent meditation time
We Need Your Support to Continue Our Ministry to the Imprisoned
Believe it or not, a monthly donation as low as $10 can go a long way to support the work of our missionaries in the Congo.
Thanks to your generosity, we will be able to continue feeding, clothing, nursing, and providing comfort and sacramental graces to the bodies and souls of the incarcerated in the Congo.
Even if you are unable to visit the imprisoned in your own community, your financial gift is a share in the work that Missionhurst does to bring Christ's love to those who have been forgotten by society.
We invite you to learn more about our prison ministry in the Congo. No matter the size of your contribution, you can help us make an impact for the incarcerated!