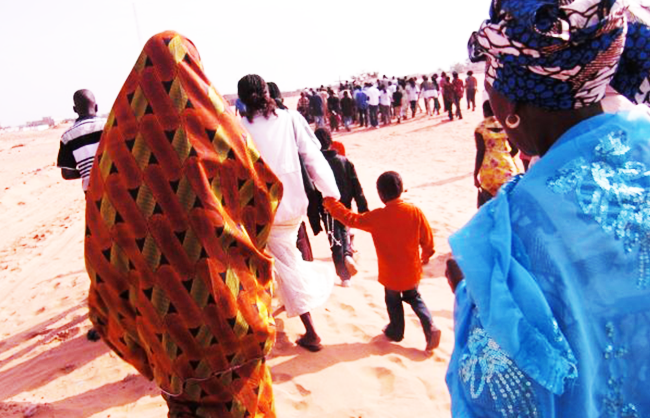 We are happy to announce that we are launching a weekly newsletter that will provide our friends and supporters with up-to-date news about missionary efforts around the world. This newsletter is one way that we aim to fulfill the Great Commission that Jesus gave to his disciples before he ascended into heaven:
"Go, therefore, and make disciples of all nations, baptizing them in the name of the Father, and of the Son, and of the holy Spirit, teaching them to observe all that I have commanded you And behold, I am with you always, until the end of the age." (Matthew 28:19-20)
If we want to be truly catholic (universal) in our faith, we must do what we can to become aware of what is going on in the universal church, especially in places where the faith is in its fledgling stages or is under attack.
In each edition, you will be directed to stories of hope and struggle throughout the world--in areas of the world that are historically Christian but now suffering persecution as well as those that are in the early stages of evangelization.
Here's a brief breakdown on what you can expect in each section of each edition:
NEW & PRAYER-WORTHY:

This section will focus on latest updates in policy changes, religious freedom efforts, and areas of evangelistic progress that need your prayer.
FROM THE FIELD:

Stories showcasing the hardship and reality of work in the mission field. This section will link to stories and news that are more editorial in nature. We'll featured stories from our own missionaries in this section from time to time.
BRIDGES:

This section will highlight efforts surrounding the partnerships of different communities and organizations that are rallying together around the same cause.
ON THE PULSE:
This section will highlight popular commentary by Christian thought leaders on missional efforts in both the day to day and on a global scale.
These regular updates on the joys and challenges of the mission field can reinvigorate your prayer life as you contemplate the beauty of the faith as it is lived by missionaries and the men, women, and children that they serve.
We hope you enjoy the newsletter, and that you find it informative, inspiring, and a springboard for intercessory prayer for the Church throughout the world.
Subscribe to Front Lines for the latest news on missionary efforts from every corner of the world.